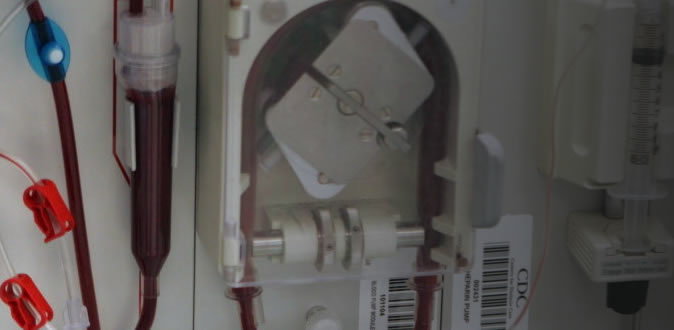 GranuFlo Lawsuit Information
Current Cases
/ Fresenius Medical Care: GranuFlo and NaturaLyte Dialysis Products
Fresenius Medical Care: GranuFlo and NaturaLyte Dialysis Products

The U.S. Food & Drug Administration recently declared a Class I recall of Fresenius Medical Care's GranuFlo and NaturaLyte dialysis products. After an internal Fresenius memo was leaked to the FDA, the company warned its customers that the products have been linked to elevated bicarbonate levels, a contributing factor in cardiac arrest.
According to the FDA website:
"FDA issued a Class I Recall notice for Fresenius Medical Care North America Naturalyte Liquid Acid Concentrate and Naturalyte GranuFlo (powder) Acid Concentrate. Inappropriate prescription of these products can lead to a high serum bicarbonate level in patients undergoing hemodialysis. This may contribute to metabolic alkalosis, which is a significant risk factor associated with low blood pressure, hypokalemia, hypoxemia, hypercapnia and cardiac arrhythmia, which, if not appropriately treated, may culminate in cardiopulmonary arrest. This product may cause serious adverse health consequences, including death."
The company, Fresenius Medical Care, treats more than a third of the estimated 400,000 Americans receiving dialysis. It also is the leading supplier of dialysis machines and disposable products, which are used by many clinics in addition to its own.
A history of Fresenius internal memoranda have emerged strenthening allegations that the company failed to take approriate action to warn patients of the risk of cardiac associated with the risk of GranuFlo and NaturaLyte products. Several of these memoranda are presented below:
| | |
| --- | --- |
| | |
| 12/07/2000: Low Bicarb Levels and Total Buffer Concept Discussed, learn more | 03/23/2001: Confusion Evident in Memo from Fresenius to Doctors, Clinic Personnel, etc., learn more |
| | |
| --- | --- |
| | |
| 04/05/2002: Concern re: Upper Limits of Bicarbonate Levels, learn more | 07/05/2005: "We should consider modulating the increase in bicarbonate levels...", learn more |
| | |
| --- | --- |
| | |
| 11/04/2011: Dialysate Bicarbonate, Alkalosis, and Patient Safety, learn more | 03/29/2012: Risk of Alkalosis with Acetate Containing Dialysis Acid Concentrates, learn more |
06/28/2012: Total Buffer Recall Letter, learn more
Perhaps most critical is the memo above from November 2011 in which Fresenius's medical office warned doctors practicing in the company's dialysis centers that failure to properly use one of the company's products appeared to be contributing to a sharp increase in the risk of patients dying suddenly from cardiac arrest.
A copy of that internal "Fresenius Medical Care North America" memorandum to doctors and attending physicians, dated November 4, 2011
, is located here:
http://audetlaw.com/documents/fresenius-memo.pdf
But Fresenius, which is based in Germany, did not immediately warn other centers that use the product, which is known as GranuFlo. It did so only in late March after the F.D.A. received, anonymously,
a copy of the internal memo
and questioned the company about it.
[from published reports]
If you, or someone you love, has been injured by Fresenius Medical Care's GranuFlo and NaturaLyte dialysis products, please contact the Law Firm of Audet & Partners today, to protect your legal rights. You may call us in confidence, toll-free, at 800.965.1461, or you may use the confidential and easy form on the right side of this page. Please act now, since your time to recover potential losses, and seek compensation under law, may be limited by various factors, including statutes of limitation.

Dialysis Products
-
Fresenius
-
GranuFlo
-
Medical Care
-
NaturaLyte
Important Notice
Persons seeking to preserve any potential legal claims should contact an attorney promptly, since all states have mandatory time periods in which lawsuits must be filed with the courts; otherwise, they may be forever barred.
About Our Firm
Audet & Partners represents individuals, governmental entities, small businesses and institutional shareholders in product liability, tort, negligence, consumer, construction defect, investment fraud, securities, insider trading, antitrust, environmental, whistle blower, aviation and employment cases. In recognition of their outstanding abilities and commitment to the legal profession over the years, the firm and its members have served as Court-appointed Plaintiffs' Counsel in dozens of federal and state cases throughout the United States.